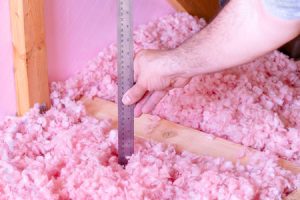 Everyone's looking to protect their home this season — and for good reason too! With colder temperatures and the possibility of snow looming in the distance, there's never been a better time to get a head start on your home and its well-being. The best part about protecting your home by yourself is the ease on your wallet! Budget friendly tricks are always available, and we've gathered a number of them below.
Clean Your Gutters. Cost: Free. Before the ice and snow hits, make sure to rid your gutters of anything that has accumulated there over time. Whether it's a little blockage or a big one, it's gotta go. Alternatively, having a Gutter Helmet installed can prevent this from happening as well!
Flush Your Water Heater. Cost: Free!

Sediments can accumulate at the bottom of your unit, which can alter the performance and affect the efficiency of the unit. Flush the water and clear out the gunk to optimize performance!
Window Insulation. Cost: $20.

Window insulation might not be the prettiest of modifications to your interior, but locking your heat in sure outweighs the cost of turning up the heat when it finally escapes. These nifty additions can prevent 70% of air from leaking!
Weatherstripping. Cost: $5.

Weatherstripping can be applied anywhere from doors to windows to seals near an opening. These additions can block moisture and cold air from entering, as well as hot air from escaping. At such a low cost, the return can be great!
When all else is done, think about the additions you can make on your roof before the year has ended. Gutter Helmet's Helmet Heat application can serve as a great way to keep snow and ice from forming and weighing down your gutters at home. For more information, make sure to fill out our contact form today!