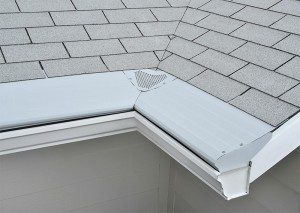 When it comes to quality, your home deserves the best, and while we won't mention too many names, we like to think Gutter Helmet has a leg up on the competition, naturally. While there are effective ways to protect your gutters in other manners, it's certain that nothing else comes quite as close to the best (hey, that's us!) Below, you'll see a few reasons why Gutter Helmet is the choice to make.
Lifetime warranty. When we boast about this amenity, we stress its importance. If anything at all happens to your Gutter Helmet, you can give your installer a call, and it'll be replaced or repaired at no cost to you. This proves extremely effective for areas in which climate can be ever-changing and serious.
Helmet Heat. During the colder months, you don't have to worry about icicles forming and causing damage to your gutters. This amenity is extremely effective for homes with harsher climates, and those who are concerned about the dangers of these sharp objects hanging from their home. While the competition may suggest something similar, nothing proves to be as effective as our method.
Warranty for Roofing. You just had your shingles replaced, and you're worried about voiding that warranty — not with Gutter Helmet, you're not. We've confirmed with many major roofing material companies that the installation of a Gutter Helmet won't void your warranty of their products. So should anything go wrong between the two, you're covered front to back. Tell us who else goes to such great lengths to protect your investment.
As the temperatures begin to drop in the coming months, the leaves will inevitably begin to fall, so it's important to get the ball rolling on protecting those gutters. If you're interested in keeping clogs a thing of the past, give us a call and we'll discuss your options!
If you're thinking about having a Gutter Helmet installed, call Keystone Gutter Helmet and request a quote. We're proud to serve Wyomissing, and the surrounding areas. For tips, tricks, and to stay up to date on what we're doing, 'like' us on Facebook!