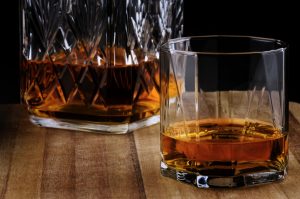 When your friend or family member buys a new house, they are going to need a lot of different items to fill it with — furniture, appliances, decorations, and so much more. And once they invite you to a housewarming party, you're going to need help deciding what to bring. If you're stumped, here are some great gifts for new homeowners — ones they'll actually use.
Great Gifts for New Homeowners
Monogrammed Decanter
If the homeowners are the kind of people who appreciate a nice glass of whiskey or scotch, they'll love having a decanter to hold and serve their beverages with. Add their monogrammed last initial for an extra special touch, and bonus points if you get them a matching glass set.
Divided Hamper
No one really enjoys doing laundry, especially when they have to take extra time to separate different pieces. A divided hamper will save the homeowners time and add a little more convenience to an otherwise mundane chore.
A Cooking Utensil Set
More often than not, you don't think you needed a slotted spoon until you go to use one and realize you don't have it. A utensil set will save your friends from cooking mishaps.
Coasters
They may seem like a small gift, but they'll have a big impact in preventing drink rim stains on that new coffee table your friends just bought.
A Drink of the Month Club
When all else fails, go for gold with a monthly drink subscription. You can choose from wines, whiskeys, beers, and so much more. And you know your friends will love it since owning a new home is stressful, and they could always use something to wind down with.
If you want to truly give new homeowners the gift of convenience, consider getting a gutter protection system. Keystone Gutter Helmet can help protect homes from water damage as well as keep you from having to clean your gutters ever again. For more information or to schedule a service, call us at 610-372-4383.