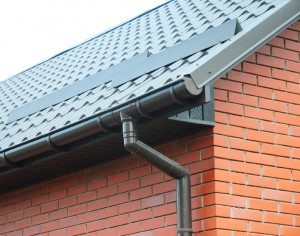 Have you ever wondered about those drain gutters attached to your house? Think about where they come from or why they are on our homes? You may not know it, but there is a long history when it comes to gutters.
Gutters are essential parts of our homes, so it's important to understand all you can say about them. If you want to know more about gutters, our experts provide a brief history of these helpful additions to our homes.
First Use of Gutters
The earliest form of gutters is traced back to between 3000 and 1500 BC. Water-borne toilets had to be connected by drains covered by bricks made out of burnt clay. This method evolved regarding use between 27 BC and 14 AD, during which time they were used to carry sludge away as mud and water would run downhill.
1066
Gutters were used in the rebuilding of churches, residences, and various other structures after the Norman invasion. The gutters were strategically placed with the ends coming out of the mouths of gargoyles. The effect? They would appear to be spitting the water away from the building.
1710
This was when the gutters became more popular in American colonies. Typically, they were made of wooden boards put together in the shape of a V. It was attached to the structures when casting iron brackets or wooden pins.
Now
Gutters are an essential part of our homes and keeping water from sitting on our roofs. It's important to make sure these are always clean and free of any dangers caused by clogs. This allows water to flow freely instead of potentially damaging your home.
Keystone Gutter Helmet in PA is here to help! We go above and beyond to help make sure your gutter is safe. Learn more when you request a free quote.