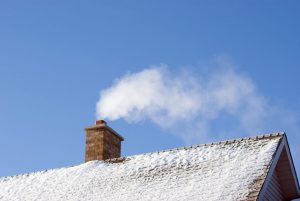 We've said it before, and we'll say it again — your roof is your home's first line of defense against Mother Nature. That's why it's extremely important to recognize when it's on its last leg — so to speak — and needs replacing. If you're looking at your roof now and realizing that that time has come, you may be a bit nervous to replace it because of the winter weather that's rolling in.
However, there are several reasons why you should replace your roof in winter versus other seasons.
It Can Be Cheaper
Typically, winter is a roofer's slower season since a lot of people are under the impression that you have to wait until it's warmer outside to replace their roof — which isn't the case. With fewer customers coming in the door, you'll likely be able to negotiate a lower price.
It Can Be Faster
In addition to potentially getting a cheaper price due to winter being a roofer's slow season, you can also have your roof installed faster. With fewer jobs to work on, your roofing company can focus more time, effort, and manpower on your roofing project, so you won't have to wait long for your new roof to be finished.
It'll Be Ready for Spring Resale
If you plan on selling your home, adding a new roof can really increase its resale value. Since more people tend to put their homes on the market in spring, replacing your roof in winter can help get your home perfectly ready to go on the market.
Once you have your roof replaced, make sure you keep it clean with Roof Shield. Talk to one of our specialists today by calling 610-372-4383.