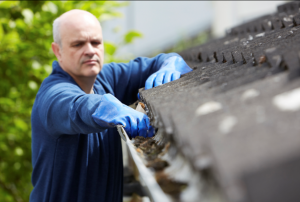 Our Services
If you're here to read more about Keystone Gutter Helmet, let us say, welcome! We have been servicing the southeastern Pennsylvania area for some time now. After three decades, we continue to provide world-class services.
Our current services include:
Gutter Helmet Installation
SunShade Awning Installation
Roof and Basement Cleaning
Helmet Heat Installation
Gutter Helmet Installation
Our gutter helmet will assist with protecting your gutter. Say bye to worrying about any clogs or debris messing with your drainage system once we install it. It's not just the most trusted brand in PA, but actually throughout the rest of the U.S. as well. We stand behind our high-quality product
SunShade Awning Installation
A great way to protect your outside furniture and a fantastic way to create extra shade during the heat is installing one of our SunShade awnings. Each one is a custom built product, complete with marine-grade acrylic fabric, which is design to last for many years in the direct sun. There are over one hundred colors to choose from; we are sure there will be a color that suits your home.
Roof and Basement Cleaning
We understand that cleaning the roof can be a quite a challenge for homeowners; that's why we offer to do it for them! Our roof cleaning specialists have the skills, experience, and tools to make sure your roof is clear of clutter and our customers free of the hassle. We also provide basement cleaning services to help get rid of those unsightly wall stains or mold spots.
Helmet Heat Installation
Our Helmet Heat is something we'd advise getting installed before winter is here. This gutter heat system melts the snow before too much builds up in your gutters. We want to be sure those stay clear of any debris during winter. This system will hide under your gutters, so no need to worry about the look of your home.
If you would like to learn more about our services, please give us a direct call or visit our website to learn more about Keystone Gutter Helmet.