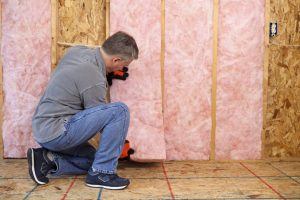 When you finally make the decision to take your basement from a square of concrete walls to a space you and your family can actually use, there will probably be a lot of questions running through your head. Amidst all the hustle and bustle of things, there are a few things you should remember when planning your basement remodel.
Use a Professional Contractor
While you may be tempted to fix up your basement on your own, the safest and most cost-effective way to remodel your basement is hiring a professional contractor who is licensed and insured. They'll be able to handle any issues that may arise during the remodel and will know the best materials and designs to use.
Insulate, Insulate, Insulate
Since most basements tend to be underground, during the colder months, your space could get quite frigid if it's not insulated properly. Not only is that very uncomfortable, but it can really hike up your energy bills when your heating system tries to warm up your basement.
Be sure you insulate your basement properly so you and your family can relax in it comfortably and keep your utility bills low.
Keep The Space Dry
Since many basements tend to have home comfort systems and pipes in them, they can be very prone to leaks and other moisture problems. You should have all your pipes inspected for leaks prior to your remodel, and waterproof your basement for the most protection. Lastly, especially if you live in an area prone to flooding, you should have a plumber install a sump pump in your home to protect your basement from heavy water damage.
Our skilled technicians have the knowledge and tools to turn your finished basement vision into a reality. Contact us today for a free estimate!