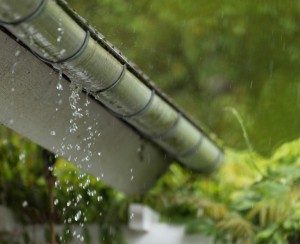 Some people hate the rain, and that's ok. When it's your home getting pelted with raindrops, some also choose to protect it as best as they can. This is where waterproofing comes into play. While some people tend to think that water is simply repelled by their shingles, it's not always the case. Waterproofing products can be added to almost any roof, and they work wonders!
Waterproofing Rolls
For homeowners, this is one of the most common products added to roofing systems. It's typically applied with an adhesive underneath the shingles. Looking very similar to a garbage bag, this product is highly durable and helps to protect your home from moisture that 'slips through the cracks' of your shingles. Sometimes for those who like to play it safe, this option is extremely important to them, and rightfully so!
Gutter Helmets
When thinking in terms of your roof, many don't think of Gutters as a culprit, which is sometimes incorrect. If your gutters aren't protected, leaking and build-up can occur, damaging the overall well-being of not only your home, but this can cause leaks! It's good practice to add in something that protects your home from this debris, and a Gutter Helmet is exactly the product. Applied directly over your existing gutter, it repels everything away from your home, while allowing water to drip into the gutter itself, and through the downspout.
If you're thinking about having a Gutter Helmet installed, call Keystone Gutter Helmet and request a quote. We're proud to serve Wyomissing, and the surrounding areas. For tips, tricks, and to stay up to date on what we're doing, 'like' us on Facebook!