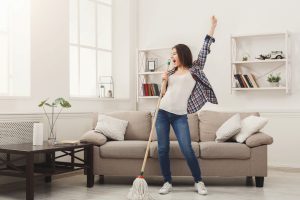 As a homeowner, you're supposed to be taking care of your home the best you can. Sometimes, little things get away from us, and that's ok. There is always something that can be updated or that requires replacing especially on the exterior of your home.
Since the exterior of your home has the most exposure to the elements, let's worry about the outside for today's blog.
Taking Stock of the Exterior
When checking the home's exterior if your house has siding, brick or stone then it may require pressure washing once a year, but if it is a painted home, it can still require pressure washing. Just be careful of the pressure, you don't want any paint expelled. Repainted a home could be a pricey bill to pay.
Making sure your home's exterior is rid of grime, mold, dirt, soot, and anything else that could stick to its frame. Save this for a weekend project since it could be timely, but you'll thank yourself for washing the exterior.
Lawn Care
Mowing the lawn or hiring a gardener will reap many benefits. As a homeowner, sometimes our weekends are the only times to conduct any chores! Which is no way to spend the weekend, am I right? Having a fresh cut lawn assisted by a lawn care service is amazing to have. A fresh cut lawn drastically improves the look of your front yard.
The Gutter Problem
Check your gutters for any grime, dirt, debris, branches, etc… These things are as visible as your lawn. Sometimes even seed can make their way in and sprout during spring or summer. Funny enough, we have made a guide recently on how to craft a rain gutter garden, check that out. There is an answer to messy and or clogged gutters, and that's hiring Keystone Gutter Helmet.
Hiring us means, we will install our Gutter Helmet onto your gutter system. Gutter Helmet® keeps debris from gathering in gutters, eliminating the hassles, damage, and danger caused by clogged gutters. If this sounds like something that would interest you, please give us a call today. https://www.keystonegutterhelmet.com/