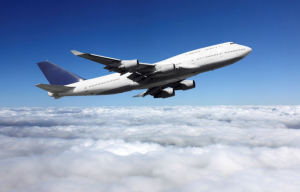 With temperatures sitting in the teens here in Pennsylvania, it's no surprise that January is the most common time for people to leave their homes for a few days (or weeks) and head somewhere warm. But even if you have your bags packed and your tickets in hand, we hate to say it, but you're still not ready to hit the road (or the sky, or the tracks…). We're talking, of course, about your house! Just like you're ready for vacation, you need to make sure your house is too. Before you head out to enjoy a little R&R, make sure your home has been prepped.
Set your thermostat.
Even though no one will be in your home, it's important to keep the heat just a bit, to prevent pipes from freezing. We suggest setting your thermostat to roughly 55-degrees.
Empty (to some degree) your refrigerator.
If you'll be away for more than two or three days you'll have to take a few things out your refrigerator. Perishables like dairy, fruits, and vegetables should all be thrown away before week-long trips. If you'll be away for a month or more, we suggest completely clearing out your fridge.
Unplug, unplug, unplug!
TVs, stereos, printers, toaster ovens, and DVD players can all be affected by lightning strikes. Even if they're attached to a surge protector, lightning can still travel throughout your electrical system and affect your appliances and internet connection.
Clear out your gutters.
Clear gutters are always a necessity, but they're even more important in the winter. If piles of snow begin to melt while you're away a cluttered gutter could prevent that water from traveling safely away from your home. Needless to say, nothing ruins a relaxing vacation like coming home to a flooded basement.
Also, keep in mind to…
Lock all of your doors and windows (even the garage!).

Ask a neighbor to keep an eye on your house.

Leave a key with a trusted neighbor or hide it in one of these

clever places

.

Turn off all of your lights the morning you leave, but keep a few on a timer to make it appear as if someone is home.
Forget having to clean your gutters — use Gutter Helmet's patented gutter protection system from Keystone Gutter Helmet. Our system ensures debris stays out of your gutters and water stays free-flowing! For more information or to get a free quote, call us at 610-372-4383.