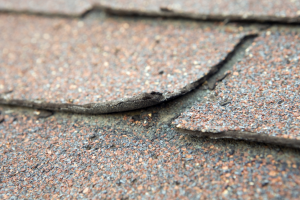 Let's face it, you hate repairing things that aren't broken — what a waste of money, right? Well, neglecting your roofing system can lead to these costly repairs. It's important to tend to these issues before they lead to a larger problem. Fortunately, when it comes to your roof, there a ton of telling signs that let you know you may need to look into a replacement.
Bouncy roofing is an issue. Next time you get on your roof, try bouncing your body up and down. If you feel a lot of 'play' or flexing under your body weight, you may want to look into replacing the roof. This is a telling sign of possible leak points, and it may not hold the weight of a heavier substance such as snow or ice.
Broken shingles. Sometimes, shingles can be replaced, while sometimes they also cannot. While this may necessitate a new roof, it's the best option in the long run — it will prevent other problems from arising that can cost much more than a simple replacement.
Sagging gutters. Inclement weather can lead to an abundance of problems. Gutters that sag are a great example of this, and it's a telling sign that something can be wrong on your roof as well. In short, it doesn't hurt to be proactive and get on your roof to check for damage. You might just save yourself some cash!
If you're considering a replacement roof or repair, look into a Gutter Helmet as well! They'll protect your home and prevent issues from arising..
Keystone Gutter Helmet guarantees your gutters will be free from debris, insects, and other things that can lead to clogs and leaking water. If you're thinking about having a Gutter Helmet installed, call Keystone Gutter Helmet and request a quote. We're proud to serve Wyomissing, and the surrounding areas. For tips, tricks, and to stay up to date on what we're doing, 'like' us on Facebook!