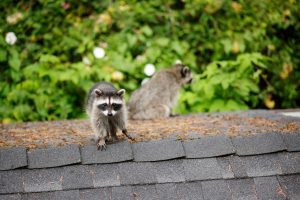 Your roof is one of the most essential components of your home. It  shields and protects you and your family from the elements whether harsh or otherwise. Regular maintenance and repairs to your roof are vital to keeping it in top shape.
While you are giving your roof an inspection this year, here are some common roof issues to look out for:
Broken Shingles
Not only are broken and missing shingles terrible for curb appeal, but they can also cause leaks and other problems. If you spot broken or missing shingles, don't ignore them. They should be repaired or replaced as soon as possible.
Sagging Gutters
If you notice that your gutters are sagging, this could indicate a problem with your roof and drainage system. Check your gutters for warping and clogs. Gutters are also a nesting place for vermin and other pests. They can easily get on your roof and cause damage to the shingles. Keeping your gutters clean won't give pests a reason to make a home.
Bouncy Roof
A bouncy roof isn't meant for fun. We recommend contacting a professional to climb your roof, however, if you've already noticed that your roof is flexing with your weight, you should contact a professional roofing contractor to perform a thorough inspection. Also, check your attic for sunlight through the boards. If light is coming through, it's time for a repair.
Moisture, Mold, and Mildew
Moisture, mold and mildew is a triple threat! If you live in a humid environment, you have the potential to venture into a serious problem on your roof. Not only does mold and mildew on your roof look terrible and ruins your outdoor aesthetic, but it can also reduce your roof's durability. Consider Roof Shield for cleaning and stain prevention. Roof Shield is EPA approved and is safe to use on all types of roofing such as asphalt, fiberglass, concrete tile, and clay tile roofs.
Early detection of roof problems can help prevent a costly home repair headache. Keystone Gutter helmet is highly qualified to help you with all your roofing needs. Contact us today to learn more about our roofing services.