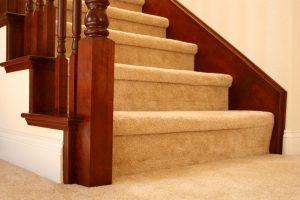 Your basement can be one of the most popular rooms in your house if it's done right. And with colder weather coming, there's no better time to fix up that space for your family and friends to enjoy. The best part is that it doesn't take a lot to create a cozy basement that everyone will love.
Choose Carpet
Since carpet is fuzzy, it's a great step to take to create a cozy basement. Plus unlike hardwood or tile floors, carpet feels warmer on your feet and helps maintain a cozy atmosphere.
Use Warm Colors
Neutral ivory tones and earth tones help give rooms a warm feel, so paint the walls certain colors or decorate using these shades.
Add A Faux Fireplace
While it would be a lot of work to add a real fireplace and chimney, but it's actually very simple to install an electric fireplace. They provide you with extra heat as well as a nice ambiance that makes the room feel cozy.
Set Up an Entertainment System
What's better on a cold night than curling up with some hot chocolate to watch a movie? If you have a good entertainment system with surround-sound, you'll have the perfect setup to feel like you're in a movie theater.
Install Pot Lights
These lights are small and face different directions, allowing them to illuminate your entire basement and control how bright or dark the space is, setting an ambiance whenever you please.
If you want to take your basement from drab to fab, call Keystone Gutter Helmet. Our technicians have worked in a variety of construction areas, so they have the knowledge to help you realize the full potential of what your basement could be.