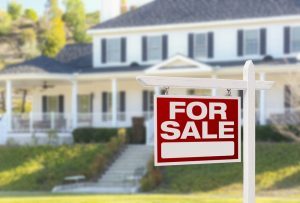 If you are putting your home on the market, you probably already know that it can be both exciting and frustrating at the same time. There's no doubt you have a million questions for your real estate agent as you want to get the best offer possible.
While, we may not be real estate agents, we know a thing or two about home improvements! Here are some upgrades you can make both inside and out that could increase the value of your home:
Indoors
Whether finished or unfinished, sprucing up your basement can entice a potential buyer to make an offer. Check out these fabulous basement display ideas:
Finished Basement – A finished basement is very desirable to a potential home buyer. If your basement is finished, stage it with some decorative items and furniture so that your potential buyer can visualize themselves and their family enjoying this bonus living space.
Unfinished Basement – An unfinished basement organized properly can show buyers how much space they will have! Just making small changes like adding shelves and storage bins can make it look like a bigger space. Another plus – you'll already have a good amount of stuff packed for easier moving!
Outdoors
Taking care of the outside is just as important as showing buyers the inside. The outside is the very first thing they see. So, if the exterior could use a little curb appeal, here are some things you can do for a cost-effective exterior renovation:
Paint – Giving the exterior of your home a fresh coat of paint not only brightens up worn out color, it can hide a multitude of small flaws. Showcasing a crisp looking exterior could get you the offer you're looking for!
Gutters – Don't let your potential buyer visualize themselves on a ladder cleaning gutters. It's best to have your gutters in tip top shape. It's one less thing that a buyer will have to ponder before making a decision to buy. Showcasing a keystone Gutter Helmet system in place could be a great selling point. They may appreciate never having to climb a ladder to clean gutters again!
If you are looking to remodel your basement remodel or need assistance with gutter systems, Keystone Gutter Helmet can help! Contact us for more information.