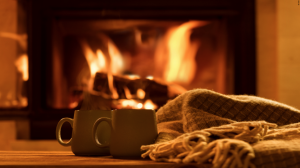 While your basement may be the go-to relaxation zone in your house, during the colder months, you may be wary of heading downstairs because of how cold the space gets. However, you don't have to have a basement that feels like a frozen tundra. There are plenty of ways you can heat your basement to make it more comfortable for you and your family.
Add Heat Registers
This is more likely something you would do while renovating or finishing your basement, but it also can be done on completed rooms. Work with an HVAC contractor to reroute some of your ductwork to push warm air into your basement. While there are some people that may get nervous that adding registers to your basement will mess with your heating system, one to three extra registers won't make much of a difference.
Add a Standalone System
As long as you have a place where it can be vented, stand-alone systems are a good solution to a cold basement. Common systems include pellet stoves and wood stoves. Each have their pros and cons so make sure you do your research before choosing one.
Get a Portable Heater
Portable heaters work well anywhere in your home, but if your basement doesn't need a complex or powerful heating system, these will work just fine. The only catch here is to make sure that you put it in an area that isn't able to be reached by pets or small children. Otherwise, they could burn themselves
Our skilled technicians have the knowledge and tools to turn your finished basement vision into a cozy reality. Contact us today for a free estimate!