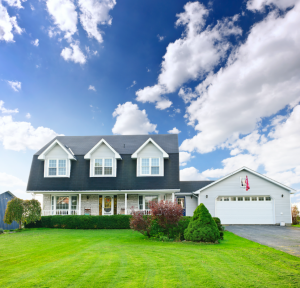 We hate to say it, but summer has finally come to an end and it's time start thinking about fall. But before you go nuts over candy apples and pumpkin picking, it's a wise idea to take care of some end of summer home maintenance. These few little things can make a big difference in how easy it will be to prep for fall in a little while.
End of Summer Home Maintenance
Get Your Furnace Ready for Winter: It's better to beat the rush of homeowners that will start calling up HVAC companies to help get their systems ready for the cold months, so give your local technician a call now.
Check Your Water Lines and Hoses: If you notice there are any tears, cracks, or other damage spots on your water lines or hoses that lead to your appliances or plumbing, have them repaired now before the cold weather makes problems worse.
Inspect Your Roof and Siding: You'll be a lot better off if you find any holes or leaks in your roof now than if you find them once leaves and snow start to fall. And remember to clean your roof if it's seriously dirty to avoid any future damage.
Clean Your Gutters: You're going to be getting a lot of leaves falling (pun intended) onto your yard and into your yard in the next few months, so it's best to clean out your gutters now so you can avoid clogs and debris buildup.
When you have Gutter Helmet, you don't have to worry about cleaning your gutters — they won't get get leaves or debris in the first place. Keystone Gutter Helmet has been Pennsylvania's number one gutter protection system provider for 30 years, so you can trust us to keep your home safe. For more information or to schedule a service, please call us at 610-372-4383.