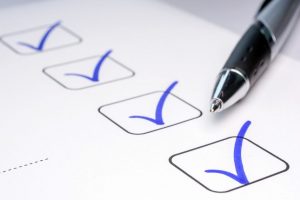 When you decide to invest in a gutter protection system, you're obviously going to want to get the best system available so your investment is worth the money. But how exactly do you know what to look for? Don't worry! These are a few things that you can use to help determine what gutter protection system is the best for you.
The Material
First off, you're going to want to choose a material that will stand up to the weather in your area. Many gutter protection systems are made of aluminum or vinyl, which typically is fine in most areas. If you have a larger budget, you could also go for galvanized steel which may last longer.
Your Gutters
Any gutter protection system is going to add extra weight onto your gutters, so you want to take that into consideration when choosing one. If your gutters are more lightweight, you shouldn't use a heavy protection system, since this can damage your existing gutters.
The Manufacturer
Are you going to get your gutter protection system from a home improvement store or straight from the manufacturer? Depending on where your gutters are made and by whom, the cost and quality of the system could vary.
The Warranty
Only the best gutter protection systems come with a warranty. Without one, you'll be left to spend more money on another system as time goes on and your current one wears down. Aim to choose a gutter protection system that has a good warranty, or a lifetime one if possible. You should also keep that in mind when picking the material, since certain materials can freeze and weigh your gutters down more.
Gutter Helmet® remains the very best gutter protection system in the world today. More than one million homeowners have chosen Gutter Helmet to protect their homes and families and we hope you will too!
Give us a call today at 610-372-4383.