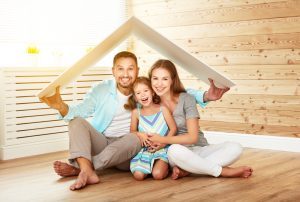 Keystone Gutter Helmet technicians are professionally trained and equipped for roof cleaning and stain prevention. We trust in the product Roof-A-Cide® so much that we became an authorized applicator.
What does that mean?
We have the ability to safely restore your roof to its original color — and keep it that way without harsh chemicals or pressure cleaning. Roof-A-Cide® is the only cleaning and stain preventing product we will use. The EPA has approved of this product, it's currently one of a kind. Roof-A-Cide® is effective on asphalt shingles, concrete tiles, clay tiles, stone-coated metal, and slate.
How is it applied?
Steps of application:
Applying the restoration solution. We spray down the entire roof with the treatment.
We then wash away the stains. The roof is clean via gentle rinse, no power washing. This process removes all the algae, moss, and lichen from the roofing materials.
View the process here in our very own video online. https://www.youtube.com/watch?time_continue=268&v=BM7uojYOZXc
What are the benefits?
The benefits of picking Roof-A-Cide® to treat your roof over any other method:
It's safer for your roof
Safer for the Environment
Curbside appeal. (Great for when you're trying to sell a home or even just for general home ownership pride.)
Lichen eats through the mat of shingles, this will wash away lichen and prolong the life of your shingles.
The treatment is a fraction of the cost of a new roof. Even after buying new shingles, they will develop algea within a few years
New shingles can be treated to prevent growth of any deteriorating properties.
Roof-a-cide products only true EPA approved products on market.
Call us today (610) 372-4383 or visit our site to learn more about Roof Shield.