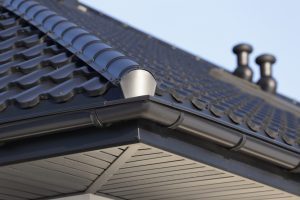 Cleaning out gutters isn't the most fun job to do, but if neglected, you may find yourself with a basement flood or rotted siding. While the material of you gutter can handle a powerwash, it doesn't mean power washing won't cause damage. Since the powerwasher is pressure-heavy, the force can remove your gutters from the side of your home.
Besides power washing, when it comes to gutter cleaning, here's what you shouldn't do:
Don't Neglect Gutter Maintenance
Gutters are made to carry water away from your home. If they aren't cleaned, you'll have yourself a mess of build-up, leaving water nowhere to go except onto your house and foundation. Gutters should be cleared of leaves, sticks and other debris every 6 months.
Ignoring Cracks and Leaks Isn't Cost Effective
Cracks and leaks in gutters can cause havoc to your home if ignored. It's best to get them repaired or replaced as soon as possible to ditch shelling out money for costly repairs. Addressing cracks and leaks immediately can help avoid the following:
Roof damage

Water pooling near the foundation
Flooding throughout your home and basement
Landscape damage
Eroding soil
Siding damage and stains
Overlooking Safety Precautions
While it's always recommended to hire a professional to clean your gutters, don't forgo safety if you prefer to maintain your gutters yourself. Practice these safety tips:
Protective gear – remember to wear a helmet, gloves and rubber-soled shoes.
Always use a sturdy ladder – If your ladder is a bit shaky, consider purchasing a new one.
Enlist a friend – Have someone hold your ladder as you climb and stand, especially if the ground is uneven.
Gutter cleaning is an essential component to keeping the exterior of your home protected from leaks and flooding. Don't forgo your gutter maintenance. Keystone Gutter Helmet is highly qualified to help you with all your gutter installation, repair, and maintenance needs. For more information on how a Keystone Gutter Helmet system may be right for your home, contact us today!