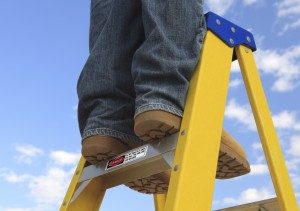 Many people neglect their gutters and don't look to remedy a problem until it's too late. Culprits of this could very well be due to ice, build-up of debris, or even critters nestling into them! Because of these issues, repair and replacement of your gutters can quickly burn a hole through your pocket, but that doesn't have to be the case. A Gutter Helmet presents a ton of benefits to not only you, but your home as well!
You'll never have to clean your gutters again. When we say this, we mean it. A Gutter Helmet is designed to and effectively repels dirt and debris from your roofing, and your gutters. With it's state of the art system, it allows water to flow freely into the gutter, while diverting everything else away from it.

Helmet Heat Melts Ice. Optional Helmet Heat acts as a way to keep your gutters above freezing during the colder months. This way, you won't have to worry about damaging ice hanging off of the gutter, which can not only result in sagging gutters, but can lead to great injuries as well.

Warranty for life. If anything happens to your Gutter Helmet, we're there to help find a fix, and we mean that. Additionally, we've paired with top roofing brands to ensure that the installation of a gutter helmet does not interfere with your warranty of those products as well. In short, we've got you (and your gutters) covered!
If you're thinking about having a Gutter Helmet installed, call Keystone Gutter Helmet and request a quote. We're proud to serve Wyomissing, and the surrounding areas. For tips, tricks, and to stay up to date on what we're doing, 'like' us on Facebook!