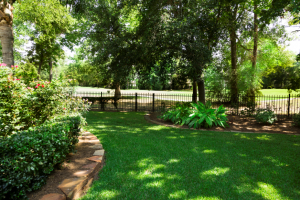 You can make your home as pretty and welcoming on the inside as you want, but if your exterior doesn't match, you won't make as good of a first impression as you'd probably like to. But having a nice home exterior won't just improve your home's curb appeal — it can also boost your home's value. A few improvements can go a long way in increasing your resale value, so here are a few exterior renovations to try out on your home!
Re-Paint
Cracked or chipped paint make even the nicest home look dingy. Repainting your home's exterior will brighten up your property, hide any small flaws, and protect your home from harsh weather. If you have an older home, check to see if the original paint has lead in it. If it does, you'll need to call a professional to safely remove that layer of paint before repainting your home with a non-lead paint.
Maintain Your Landscape
One of the easiest and aesthetically pleasing exterior renovations you can do is maintaining your landscape. Keep your grass polished and green with regular mowings and waterings, and trim down any overgrown bushes. Tall trees and bushes are great for shading your home and hiding outdoor appliances, and flowerbeds added great pops of color, so a nice landscape is great for your home's value and its curb appeal.
Invest in a Deck or Patio
Adding a deck or patio to your backyard is a great long-term investment if you have space. You can even beef it up by adding a hot tub or outdoor kitchen to make summer nights even more entertaining. Just don't forget to protect your family and guests from the sun with a patio awning!
Keystone Gutter Helmet offers SunShade Retractable Awning to protect you and your furniture from sun damage and save energy consumption when you're outside. Our awnings are made from 100% marine-grade acrylic fabric and are warranted for 10 years. For more information or to get a free quote, call us at 610-372-4383.