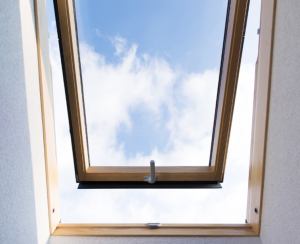 As the weather starts to warm up, home improvement projects begin to get more popular. Homeowners usually hire professionals to make fixes on their homes in the warmer months, which means there will be a higher price for a higher demand.
AC Tune-Ups
Do you think you're the only one who will be calling the HVAC guys to get your air conditioner up and running during summer? Beat the rush, and have a technician inspect and tune-up your AC unit during the colder months. They'll be more likely to negotiate pricing during winter and will get the job done quicker.
Window Replacements
It might seem a bit backwards to have your windows taken out when the temperature is in the 40s. However, as long as your contractor has the replacements ready to go, you'll end up spending less money than you would if you got them replaced during the summer.
Roof Repairs
Call a service technician during early spring for this job. It's a slower time for roofing companies, so you'll have the job done quickly and more affordably. If you wait until summer, it'll be harder to find someone in a timely-fashion.
Gutter Cleanings
Ideally, you should be cleaning your gutters at least twice a year – once in the fall and again in the spring. If you find any damages on your downspouts during your cleaning, call a gutter technician as soon as possible to get the lowest price. They'll also help you get your gutters ready for the rainy season.
The best way to really get your gutters ready for April showers is by having gutter protection systems installed. Keystone Gutter Helmet can outfit your gutters with our unique gutter helmet system that keeps them free of leaves and other debris. Our system can save you time and money when it comes to gutter cleaning and maintenance so call us at 610-372-4383 to get yours today.